A Leap Towards a Future in STEM
Northeastern Illinois University (NEIU) is working with Chicago and Chicagoland high schools to help first-generation students get into college. The collaboration between NEIU and the high schools initially focused on college preparation through ACT and SAT tutoring and assistance in the college application process. Though the collaboration has grown to include after-school activities, dual enrollment classes, and Saturday programs since its start between the years 2003-2005.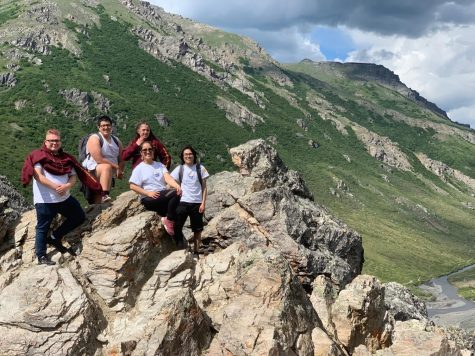 With the primary focus being placed on the Science, Technology, Engineering, and Mathematics (STEM) fields, NEIU has offered after-school activities on things such as robotics and architecture. As well as other clubs like, for example, one focusing on folkloric dancing, to help connect Hispanic students to their heritage. (AWKWARD and NEEDS DEVELOPMENT)
The dual enrollment classes available to students are computer science, different mathematics subjects, such as algebra and geometry, business, and more. These classes not only save students thousands of dollars but also introduce what it is like to take a college course as well as time management to help prevent them from feeling overwhelmed in the future.
However, the most notable project offered by the University is its Saturday programs and the traveling opportunities offered through participation. The National STEAM Academy and the Global STEAM Academy, as they are called, are from 9 a.m. to 1 p.m. and follow a school-day-like schedule including different classes and breaks. Students are initially picked up at their respective schools and then driven to NEIU where they learn the basics of coding and computer hardware as well as languages such as Mandarin. Additionally, there is a large focus placed on teamwork not only among themselves but with people from different Latin American countries such as Columbia, Honduras, Mexico, and more.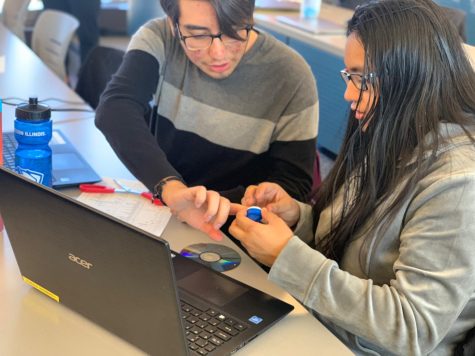 Beginning in 2017 select students who participate in the Saturday programs running through the fall and spring semesters are later given the opportunity to travel nationally and abroad. If the students qualify they begin traveling nationally to places such as Alaska and Puerto Rico as a way to get them accustomed to the experience as it may be the first time most of them board a plane. This experience then opens the possibility of going on international trips to countries such as China, the Philippines, and Peru. These trips focus on academic growth as the students learn about the different cultures and teach the local students what they themselves have learned. Though when time permits the students also go on tour sightings and try the local food.
Nathalia Cardenas, the main coordinator working between NEIU and the various schools, spoke about the main motivation behind the start of this collaboration. It all came down to one thing, giving an opportunity to students who are disproportionately not attending college.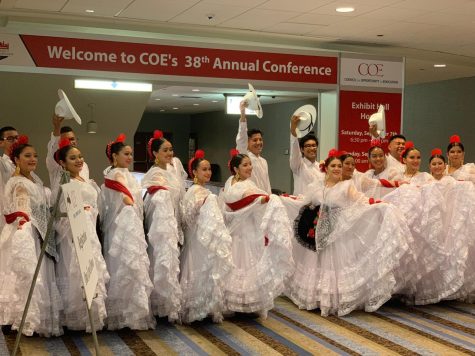 "We wanted to make sure that we were defining that equity, you know what does it mean to be equitable, making sure that students all across have the opportunities to go to college so that's one of the main reasons why it all began," Cardenas said. Through this students are given the resources they may have lacked to make it ahead.
Unfortunately, due to funding issues, the after-school activities at the schools were no longer able to be continued for the 2022-2023 school year. Nevertheless, the dual enrollment classes and Saturday programs will continue well into the future.