Special Olympics Bringing Their Best to April Competition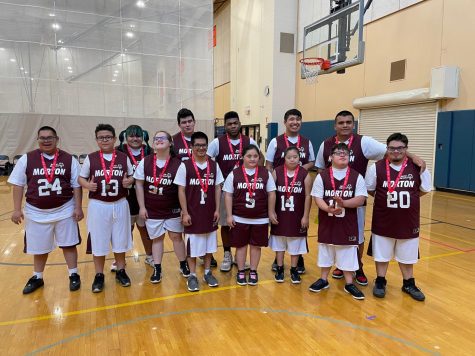 Spring has Sprung! And with that, follows Morton West's very own 2023 Special Olympic Athletes! After the conclusion of their outstanding basketball season, one of which many athletes out-preformed previous seasons, such as top scorer, Kamron White, and exceptional defense players like Robert Counsell and Luis Viramontes, Morton West's Special Olympics Athletic team geared up to begin their track season.
As explained by one of their many coaches, Kayla Schultheis, the Special Olympics team here at Morton West, "is an inclusive team made up of students who are in the FSI (functional academics, vocational, as well as social skills) and the ASI (functional and adapted life skills program that service students with moderate, severe, and profound intellectual and physical needs) programs." In other words, an amazing team that allows players of all physical and intellectual abilities to participate in sports events and teams! Not only do these teams offer inclusivity for students apart of the FSI and ASI programs, but these sporting teams also offer a learning opportunity through physical activities and teamwork.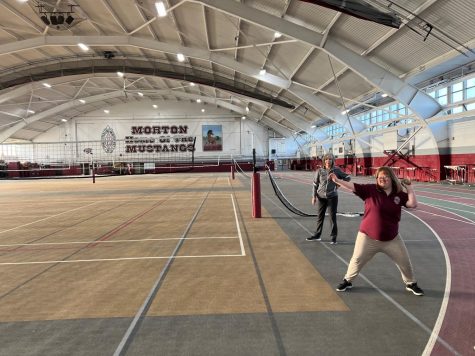 Currently, with their preparation beginning in January, the Morton West Special Olympics team is actively training for their big meet. Dated on April 29th, 2023, and April 30th, 2023, athletes from various schools will compete in track events with the chance to go down to state this summer if a gold medal is received. Practices are held every Wednesday morning in the field house and aid to allow athletes to learn and practice track events, especially the 50-meter run and softball throw, as these are the events Morton's athletes are competing in.
With hard work, dedication, and fun, our Morton West Special Olympics team has worked hard. Show your Mustang support and attend this year's Special Olympics Track Event to cheer on our athletes!