Does Santa Come To Town Everywhere?
Around 4,200 different religions celebrate Christmas in the world, but everyone celebrates differently. El Salvador, Mexico, India, and many more have different traditions. Not everyone has Santa Claus bringing presents while you sleep. Some parents are different and have different traditions.
Glendy Pineda, is from El Salvador, Central America, and traditions are different over there than in the U.S.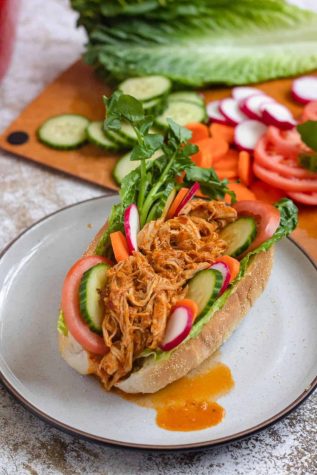 "We celebrate as family on the 24th of December, but we eat dinner at 11:00 p.m. We have a party and then have a toast at midnight, give everyone a hug for Christmas, open up presents, and have many many fireworks." I admit, most things are the same but not everyone celebrates a kid. "My religion is Catholicism and we celebrate the welcoming of baby Jesus, the Father, and the Holy Spirit." Some may wonder why Salvadorians cook a turkey or something that everyone knows how to make. "In El Salvador, we make something called 'Panes con Pollo' " It's an amazing dish and it has a juicy flavor mixed in with lettuce, radish, cucumber, or any vegetable you may want to add to it.
On the other hand, Diego Rodriguez, is Mexican and has a different way of celebrating, although most people might celebrate the same way. "Our Christmas celebration in Mexico is full of colors and flavors, pinatas, ponche (hot fruit drink), etc. People gather on the streets and Christmas becomes a celebration." In Chicago, it's cold windy weather while in Mexico, it's hot and sunny. "This could be a very funny or not-so-funny way to remember but, kids used to sit with a neighbor to actually make the pinatas for the 'Posadas' That's the fun part. The not-so-fun part is remembering this particular Christmas celebration where my sister got hit on the head a couple of times by pinatas, not sure what it was but she would walk under where the pinata was and the pinata fell off the rope, striking her head (she was ok). by the way, in Mexico, pinatas are made of mud, clay thingy." Everyone carries different stories with their own celebrations which is what Christmas is about in my family, remembering embarrassing stories to tell on the next holiday.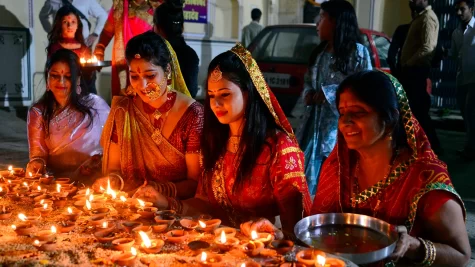 A religion that does not celebrate Christmas is Hinduism. Diya Patel, a student at Morton West High School, and her family are Hindu and they do not celebrate Christmas.
"My family practices Hinduism which is a polytheistic religion meaning we praise multiple Gods. Because of our religion, we do not celebrate Christmas religiously, but growing up in the U.S., are exposed to the holiday. So my parents did let us experience all the traditions like presents from Santa on Christmas day and decorating the house for the holidays." Whether it's Hinduism, Catholicism, or any other religion, everyone has the same idea of spending time with family.
Patricia Spohnholtz, a biology teacher at Moston West has an Italian tradition of celebrating Christmas with her family. Spohnholtz says what she and her family do is called "Feast of the Fishes". "We clean and shuck over 100 oysters and clams. We eat some raw and some baked." Spohnholtz starts describing all the different kinds of fish they eat during the day and states that one of the dishes called "Aglio e Olio" is made with "anchovies and nuts and with a LOT of garlic." Enough to keep vampires away, I hope. Although she celebrates Christmas like many of us do, her tradition isn't eating the same dishes as many of us eat. Mrs. Spohnholtz and her tradition are unique in their own way.
No matter who you celebrate, whether it's Jesus and God, Santa Clause, or many Gods, it's all about family. The family that gets together to celebrate a special holiday in their culture and/or religion. Family is the most important part of holidays. Blood relatives or friends who have stuck with you for the longest of times. It's about the people you love being around you during these special times. Happy holidays everyone! Merry Christmas, Feliz Navidad, Happy Hanukkah, and here's hoping everyone has a great time celebrating what they celebrate.