A Yelp for Help! Animal Care League Expands facility
Area shelters are looking for people to foster and adopt very special animals. Did you know that having a pet reduces anxiety, and depression and mainly makes your life a lot better by more than 22%? But how can one adopt or foster an animal when there's no shelter nearby?  Just look to the Animal Care League in Oak Park at 1013 Garfield.
The Animal Care League is expanding and updating its facility to make room for more rescued animals. Opened in 1973, the Animal Care League of Oak Park has been providing medical needs as well as food and shelter for homeless cats, dogs and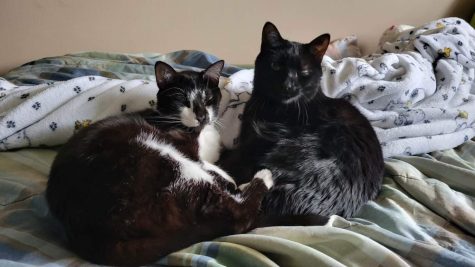 rabbits. The expansion project had some hurdles to clear but with the assistance of the Cook County Land Bank Authority, the project which was over 10 years in the making, was ready to go.  The project has 2 phases, Phase 1 which includes the Adoption Center was completed in December 2022. Phase 2 which began in January 2023  contains a lot of lifting with the demolition and remodeling of several buildings. Once Phase 2 is complete, the facility will help 3 to 4 times more animals.
Jasmine Garcia – a cat owner states, "If there is an overwhelming amount of animals in one place [for both animals and people] then it is probably good to expand."
Just like any future or current pet owner, people are waiting and looking for an animal who needs a forever home, whether they're healthy or have special needs.  Sophomore Aaliyah Soto,  "I think a place like ACL (Animal Care League) is important since there are many people out there who want to find their forever animal and give them loving homes." With the facility Soto continued, "I expect them(animals) to be treated like any other cared for animals; taking showers, getting play time to stretch their legs outside of their cages, and treats. Only because they are in a rescue, it doesn't mean they should be mistreated in any way, shape, or form." A pet is one of the most important parts of a family, Junior Alonso Martines said "I love animals, they are beautiful and some animals are one of a kind." The Animal Care League is a facility using its abilities and knowledge for good, and if this expansion will be the answer The Animal Care League doors are still open for anyone looking to adopt or foster but must make an appointment to visit, and volunteers 18+ with experience are always welcome. Come visit the facilty at 1013 Garfield St, Oak Park, IL and have fun with fun animals!