Upcoming Senior Events
With the second semester in full swing, the end of the year is approaching fast! For our Morton West Seniors, this means looking forward to celebrating the completion of high school and flipping the page to the next chapter of life. Here at Morton West, several Senior events including, Great America Night, Senior Brunch, Prom, and Graduation, are all held for Senior's making the last of their high school experiences memorable.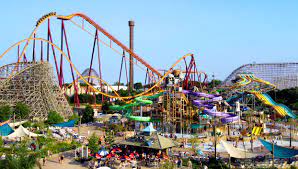 To start off the end-of-year celebrations, Morton invites students to attend Great America Night on May 6, 2023, from 9:00 p.m.-1:00 a.m. This year, Morton West and Morton East have rented out the park, for Morton students only. Tickets are on sale in the bookstore for $75.00, note that season passes cannot be used for this event and you must first pick up a permission slip from Mr. Matt Dugan, Assistant Principal for Student Services in A148. Morton will provide bus transportation for students, or you may take your own form of transportation to the park. In order to attend this event,  students should be on track to graduate, maintain 90% attendance for the second semester, and not have any major behavioral consequences. One Morton West Senior, Rachel Lopez, said, "I think it's a great reward that Morton decided to do for us. The students who truly put in the work deserve to have a night free of distractions for their effort and hard work this school year."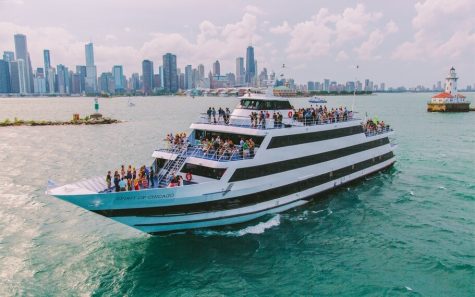 Later in May, Senior Brunch will be held on May 24, 2023 from 10:30 a.m.-1:00 p.m. on the Spirit of Chicago boat on Lake Michigan along Navy Pier and will cost seniors $60.00. More information regarding the payment and transportation for this event are still being determined. Nevaeh Sisneros, a Morton West Senior, said,  "At my middle school we had a boat cruise outing for my eighth-grade class, so it feels like a full-circle accomplishment. It's very nostalgic in a way and it's a really cool reminder we made it far."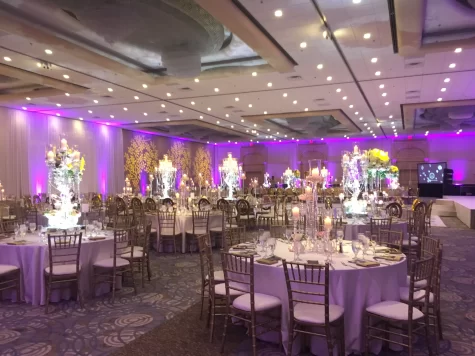 The next day, May 25, 2023, Prom will take place at Donald E. Stephens Convention Center from 6:30 p.m.-11:00 p.m. With no entrance after 8:00 p.m., the tickets are $90.00 per person and the theme is Phantom of the Opera Senior Prom court applications can be picked up at A211 from  Ms. Antonella Palazzola and the winners will be announced at the dance. Prom is a great way for students to celebrate the end of their high school careers with their classmates and many students have dreamed about attending prom since they were little kids. Morton West Senior, Brianna Salas, shares, "I'm super excited to start shopping for dresses because I've been thinking about it since I was a little girl." and expresses that she can't wait to make memories with her friends.  
Finally, on June 1, 2023, the commencement ceremony will be held at the Morton West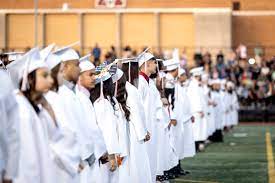 Stadium. Commencement for the Class of 2023 will take place at 8 p.m. for all graduating students and their families. June 2nd or June 3rd will be the postponed dates if there are any issues with the weather. Tickets for graduation will be available electronically through a unique code assigned to each individual graduate. Tickets will be available for family and friends at 12:00 p.m. on the day of graduation on Eventbrite using this specific code. Each graduate will also be issued a parking pass at cap and gown distribution. Samantha Quinones, a Morton West Senior, said "I feel as if a big weight will be lifted off my shoulders and I'm going to be stepping into a new chapter in my life." Graduation is a big accomplishment for our seniors, so, hopefully, this ceremony will honor the hard work and bright future of our graduates.
Hard work pays off and these last few months will fly by. So, remember to make the most of your last moments in high school and get ready to celebrate all that you have accomplished by attending these events!