Ballet Folklorico
With Hispanic Heritage month coming to a close, one of many things that District 201 has to offer students of Hispanic background is a Ballet Folkloric Club.  The Folkloric Club is based at Morton East and students practice on Mondays and Wednesdays from 3:30-4:45 p.m. The club is a way for students of all different types of backgrounds to express themselves through the form of dance. The Folkloric Club has two co-sponsors, Ms. Janet Montalvo and Ms. Alleana Austin, who are teachers at Morton East and have been co-sponsors for two years, but the club has been going on for much longer than that. For example, the club's dance teacher, Ms. Nathalia Cardenas has been dancing for 11 years she first started when she was 14 years old at Morton East at the same club she now teaches dance.
The club allows students to grow and appreciate Mexican culture and traditions. It allows students to build stronger relationships with others that share a common interest. Folkloric Club helps students stay motivated and most importantly in school, the students are trying their best to do what needs to be done and get everything completed, this club is a way for them to relax and have fun doing something not everyone has the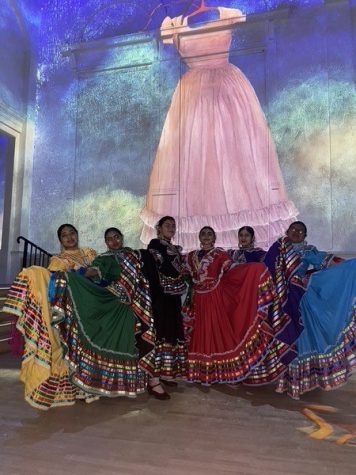 chance to do. In order to participate in the club, you need many things but the most important things you need are motivation and the drive to learn new things.
Ballet Folkloric Club does not have a set performance schedule, it varies on the school's schedule and activities that they are able to fit the club into. Last year the club members had about six performances, all with different types of dances, from different states in Mexico. The performances are not difficult to set up, however, the event does take a lot of planning and organizing skills. The sponsors have to set up a budget, they have to order suits/ dresses, and set up transportation. One of the sponsors Ms. Montalvo said, "Therefore, the hardest part is making sure we are ready for that performance," with everything they have to do the most important thing they continue to focus on is making sure the students are ready for the performance.
This club allows students to grow and appreciate Mexican culture and traditions. This is a way for students to expand their wings and learn more about their culture or another culture that they might not be a part of. Not only is this club a great way for students to learn more about their culture or another culture, but it's also a way for the community to come together and find beauty in something and learn about a culture that they may know nothing about. This club is also a way for students to connect to their families and find something in common to relate to one another, they might be able to connect with the dances, and music or even find something new to bond over.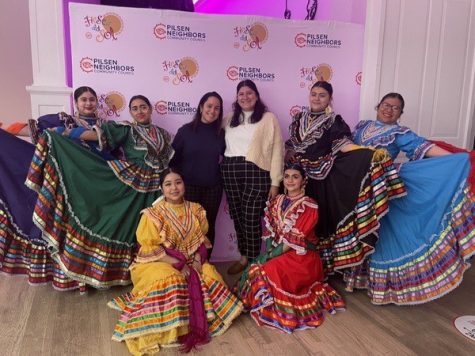 The Folkloric Club is a large part of the community already, however, if the club were to get more attention, there could be more opportunities for the club and community, to grow together and gain more knowledge when it comes to different cultures. The club is currently not sponsored by anyone, so the sponsors are on their own and have to fundraise money for the dresses and attire for all the students. Club members fundraise through the school and take all the opportunities they can, since they no longer have a sponsor they have to find their own ways to come up with the money for dresses, suits, and transportation.
This club has been going on for many years and will continue to go on for many more, all students at Morton should take advantage of this club, it allows so many new opportunities for students. The club gives students something to look forward to, and gives them an opportunity to relax after being at school and under a lot of stress.