Top 5 Players to Watch This 2021-2022 NBA Season
With the 2021 NBA offseason coming to an end, we can confidently say that the upcoming season will be an exciting one. With many players who improved and still improving, it will be a difficult season for all and ranking will change. But as of now we will be looking into the top five players heading into the 2021-2022 NBA season looking only into their 2020-2021 season stats and not previous ones.
5. Kevin(Slim Reaper)Durant, Brooklyn Nets
Although injuries were a huge part of Durant's season, that did not stop him from giving us an outstanding performance on the court. With a stature high as 6'10, 240lbs, and a 7'5 wingspan, Durant was dominant on the court with a shot to compliment him as well.  Durant proved his dominance, averaging 26.9ppg, 7.1rpg, and 5.6apg during the regular season and a superb playoff presentation, averaging 34.3ppg, 9.3rpg, and 4.4apg. If Durant keeps this up heading into the upcoming season and is free of injuries, we can positively say Durant will have another season for the books.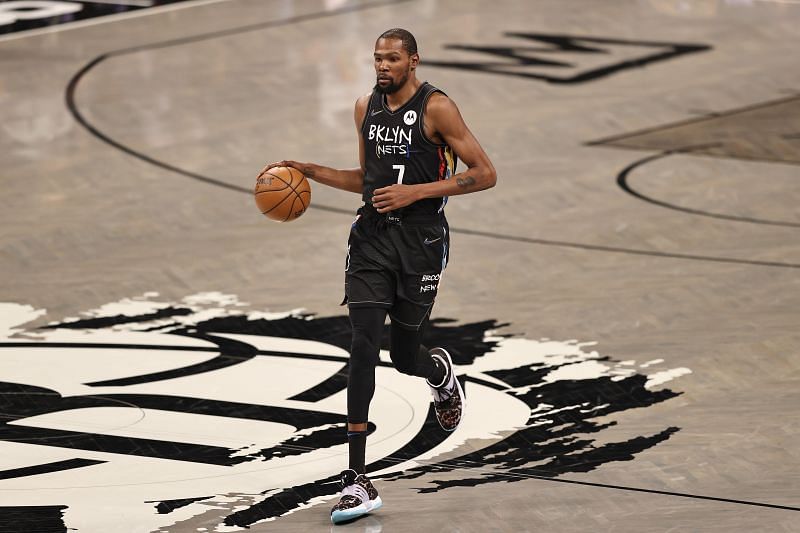 4. Nikola(The Joker)Jokic, Denver Nuggets
After Jokic's breakthrough in the 2018-2019 season, it seemed he had only improved even more coming into the 20-21 season. Jokic acquired his first NBA Most Valuable Player award and was named to All-NBA First Team by averaging season high stats such as 26.4ppg, 10.8rpg, and 8.3apg. Jokic assisted his team all the way up to the western conference semi finals. With this performance, its easy to say Jokic will only improve as time goes on.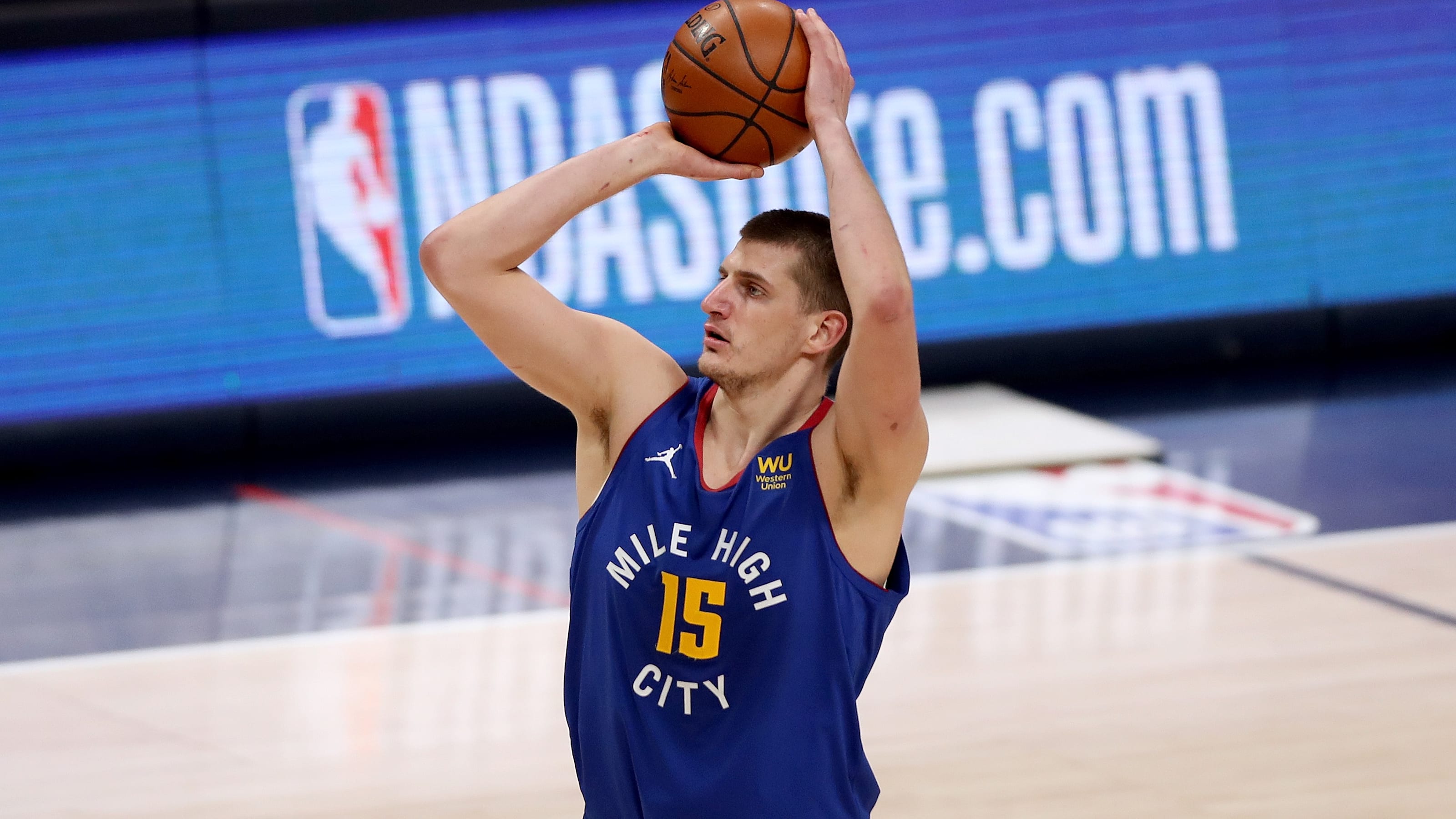 3. Stephen(Baby-Faced Assassin)Curry, Golden State Warriors
Even though the Warrior's season was cut short, being eliminated from playoff contention for the second season in a row, Curry only seemed to prove that he is still a problem in the league. Coming in from an injury that caused him to miss 58 games in the 2019-20 season, it appeared that curry did not let that stop him from acquiring his second scoring title, joining Michael Jordan to ever win a scoring title after turning 33, he also finishing third in votes for "Most Valuable Player," and made the All-NBA First Team. Curry averaged 32.0ppg, 5.5rpg, and 5.8apg. This all led to him signing yet another record breaking contract extension of 4-years, $215 million, making him the first player in NBA history to sign two contracts, each worth more than $200 million.
2. LeBron(The King)James, Los Angeles Lakers
LeBron had somewhat of a setback last season, mostly due to the injuries he had endured but it seemed he had only came back for vengeance. LeBron has stayed at a hard-hitting, consistent pace for a while but after his injuries, people had only speculated that he would slow down. LeBron proved all his doubters by averaging, 25.0ppg, 7.7rpg, and 7.8apg. With this effort given by him, he was able to land himself a spot in the All-NBA Second Team.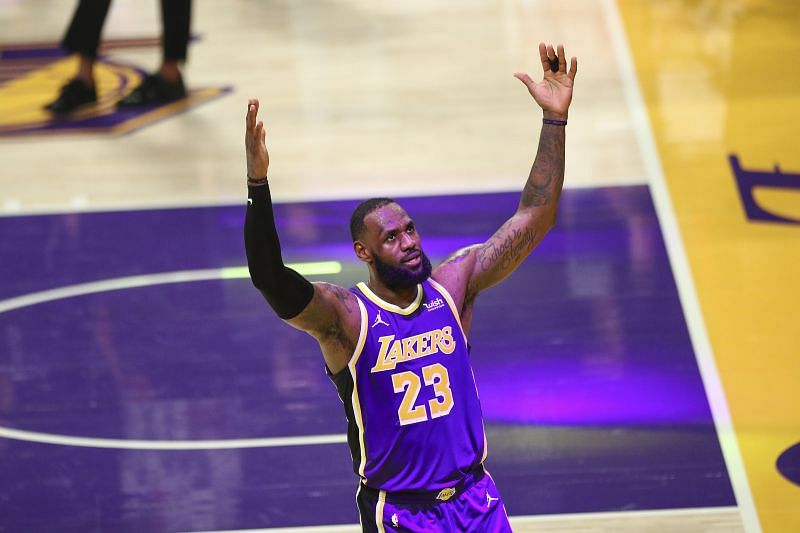 1. Giannis(Greek Freak)Antetokounmpo, Milwaukee Bucks
Giannis gave us a historical performance that left us in awe every time. It seemed as if he was trying to prove a point each and every time he stepped on the court, giving us outstanding numbers. Giannis averaged 28.1ppg, 11.0rpg, and 5.6apg. With his unreal presentation, Giannis was able to lead his team to an NBA Championship, the team's first championship since 1971. Not only was he an NBA Finals winner but he was also named the regular season MVP, NBA Finals MVP, and NBA Defensive Player of the Year, becoming one of the only players to win both awards in the same season since Michael Jordan and Hakeem Olajuwon. At the age of 26, Giannis has gotten himself quite the portfolio and it seems he will only come back harder this upcoming season.