NBA Seeks to Rebound From COVID-19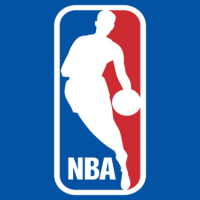 As we are in these tough times, dealing with COVID-19, everyone across the world is experiencing this situation differently. For local sports fan, Gavin Swierk, he shares his thoughts on how major league sports are dealing with this issue.
"Overall, every league is doing certain things differently and that's what does or does not benefit or each league and make them unique to each other," said Swierk.
What makes each league different is their choices on what was called a "bubble" and hosting certain cities to have all of the games at for example the NBA having a "bubble" and having it in Orlando, Florida. The NHL chose to have host cities which were in Edmonton and Toronto, Canada to host the playoff games with each area hosting around three games a day.
"The bubble was great and effective for the NBA," explained Swierk, "other leagues who didn't have that were continuously getting some sort of outbreak on each team, like in college football, Clemson's quarterback, Trevor Lawrence, got the virus and he was on the sideline with just a mask while still testing positive for it, that part seemed ridiculous to me."
More to add on the NFL's circumstances, the owners have unanimously approved of adding an 18th week into the NFL season and they are even considering adding a 19th week.
As the NBA commissioner, Adam Silver, went on CNN to further discuss what would happened with the 2020-21 NBA season, while only keeping these statements as "not finalized." They predicted earlier that the season would start around December 1st.
"I continue to believe that we're going to be better getting off January," Adam Silver states while discussing with Bob Costas. The NBA has not filled a stadium entirely since March 11th, due to Rudy Gobert potentially starting the outbreak within the league.
"The goal for us next season is to play a standard season… an 82 game season and playoffs. And further, the goal would be to play games in home arenas in front of fans, but there's still a lot we need to learn," Silver further explains. Considering the NBA hasn't played in arenas filled with fans since March 11th, it's going to be an interesting transition back in to regular games with fans selling out arenas all over the home teams places.