Get Your Holiday Spirit at Starbuck's or Dunkin'
courtesy Dunkin'.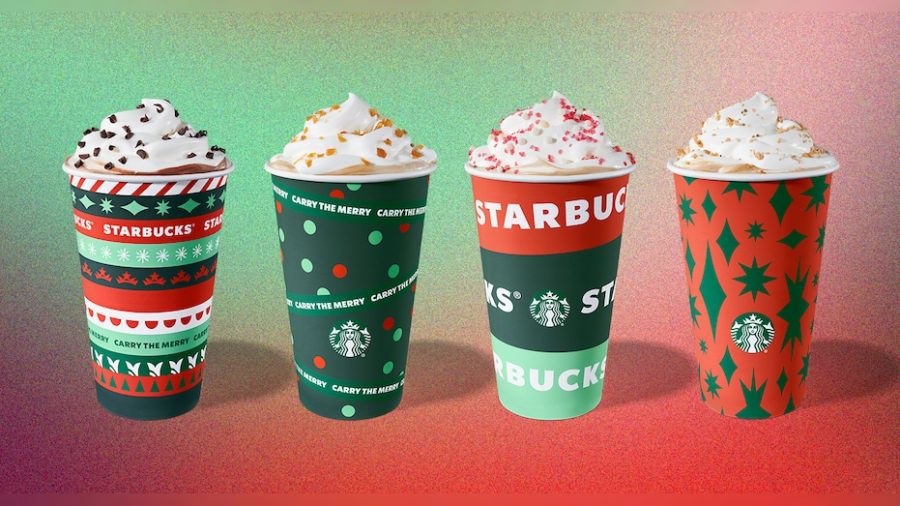 With the holiday season coming upon us, we find ourselves super busy during the holidays. From cooking on Thanksgiving or Christmas, Black Friday shopping, and trying to find the perfect gifts for our loved ones. Everyone finds themselves needing to get a hot or iced cup of holiday cheer. The two biggest coffee chains in the world can help with that with their new limited time only holiday drinks!
Fan favorites like the peppermint mocha, caramel brulèe latte, toasted white chocolate mocha, salted caramel mocha, chestnut praline, and new bakery items make their way back at Starbucks for the holiday season. The day these drinks debut, fans will have a chance to get a free reusable cup with the purchase of one of the drinks. These drinks are available hot, iced, as a frappuccino, and range between the price of $4.45 for a tall(12oz), $4.95 for a grande(16oz), and to $5.45 for a venti(24oz).
If you're not a Starbucks fan, Dunkin will release their share of holiday drinks from November till about the end of winter. From gingerbread to peppermint mocha flavor, they can be made in anything such as lattes, coffees, blasts, and cappuccinos. With the purchase of one of these drinks or any, will come in a holiday decorated cup. These drinks are available for a price of $1.99 for a small(10 oz), and $3.19 for a medium(24oz).
Fans at Dunkin like Abraham Martinez, who's been a customer as a kid, "I can't wait for the holiday drinks, the Gingerbread latte is one of my favorites. It reminds me of going to Dunkin as a kid.", he says.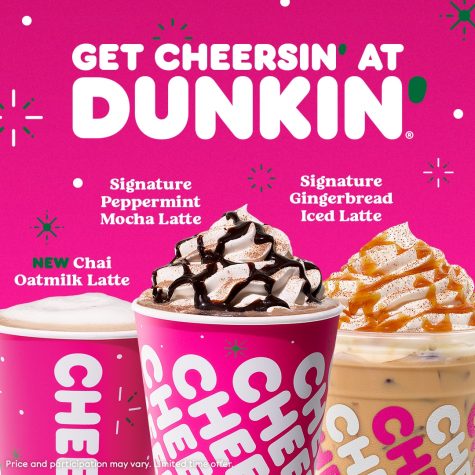 Alexia, a worker at Dunkin, gives us the scoop on the new drinks at Dunkin, "I love making the holiday drinks, not only do I enjoy them because of their sweetness, but I love making them because they make me feel Christmassy."
Not only are fans at Dunkin excited, but Starbucks fans like Xitlali Alonso are also excited, "These holiday drinks are so good, I woke up early the day they came out just to be able to get my free reusable cup and my favorite holiday drink which is the toasted white mocha and I just add cold foam and caramel drizzle and it's the best!", she says.
Starbucks or Dunkin? This debate will always go on but one thing we can agree on is that we all love our cup of coffee. So go on over to Starbucks or Dunkin and get your cup of holiday cheer!
About the Contributor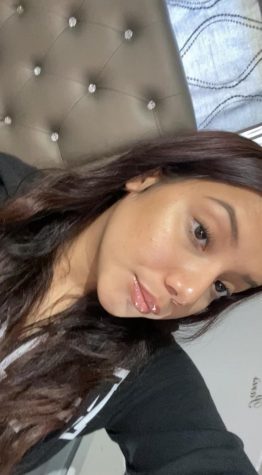 Arlene Alpizar, Writer
Arlene Alpizar, a senior, is a writer for The Sterling, the digital magazine of J.S. Morton West High School. After high school, she is considering attending...