Morton Football and the COVID-19 Pandemic
   Due to the Covid-19 Pandemic, not only the professional sports world but the local sports world was shaken as well. Back in March and April of 2020, schools were shut down, sports were being canceled, and the world was brought to a halt. The Morton Football Team, players, coaches, and managers, were looking to bounce back this year, but now their skills and smarts be will be shown off in spring instead of the classic fall start time where football is usually played.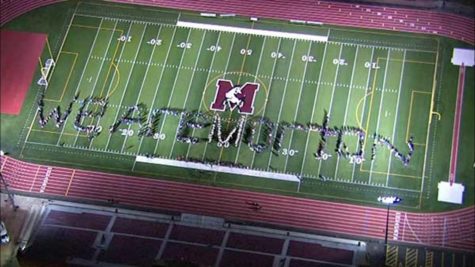 Players and coaches both had to accept the reality of not playing this fall when the Illinois High School Association (IHSA) stated on July 29, 2020, that high school football will be moved to the spring of 2021. Players and coaches have been both optimistic about the spring start time but also distraught. The Morton Varsity Head Football Coach Bob Organ said, "Yes is it going to be different, February 15th start day, probably going to have some snow on the ground, it's probably going to be cold. But I took it as we have a lot more time to prepare now."  Coach Organ knows that he can get his coaching staff and his players more prepared during the extended offseason and help them adapt to the circumstances. "I have constant communication with all the coaches.  We are going to be more ready than we have ever been I feel like.  And the way we are doing practices with you guys its awesome… guys are getting more reps. We are ready to go, we are going to be ready by February."  Coach Organ is taking the positives from this negative situation we are currently in and making things work. 
Players have had to overcome the struggles of the season being pushed back as well. Matthew Noguez '21, the Varsity Kicker stated "I was definitely sad at first and then there's also a level of being mad seeing that other states around us were able to find a plan to play." Noguez, in his final year at Morton, was disappointed seeing that bordering states like Indiana, Iowa, and Kentucky, were able to find a way to have their high school students play in fall. High school students in those states are more fortunate than us in Illinois since players in those states are able to put their talent on tape for colleges to see while the players in Illinois will have to wait a few more months.
It has certainly been hard for everyone involved in sports but to also stay safe while trying to stay in shape. Julian Hernandez '23 and sophomore quarterback had this to say "You can't get the proper training that you can normally get in since it is a contact sport where you have to be around people. There is stuff you can do by yourself but then a main part of the game is 11 on 11 so you have to be practicing with more people to get the best performance and outcomes in practice. It's been quite a big difference in how I have been practicing for football." Hernandez added,   "It does stink that I can't be with my teammates, and I can't practice with them. But again, I have to worry about safety and just work on myself at the time." It has been a rough go for football players during the extended offseason, training has been quite difficult especially since football is a team sport. Many players like Hernandez have been working by themselves or in small groups to avoid sickness. "Personally I've been pretty fortunate that I don't really need many people around me. I just need a ball and my tee, and I've just been able to go kick at my local park, just doing what I need to do." Noguez '21.  Noguez doesn't need people with him during his time working on football,  he is able to stay safe and get his kicking practice in.