Dodge's 7th Generation Last Call: Black Ghost Challenger
In 2022, Dodge announced that the company will be moving onto electric vehicles and will be leaving high hemi powered Charger and Challengers behind. Dodge also unveiled their first brand new, all electric muscle car, the Dodge Charger Daytona SRT . A first for not only Dodge, but the car industry as well. To celebrate this, Dodge is releasing 7 last call special editions to the public, which pay homage to past Dodge enthusiasts and their vehicles. These special editions will offer their high performance hemi's one last time before the company transitions into electric vehicles. Among these is the Dodge Challenger Black Ghost, a tribute to one of the most famous cars in recent vehicle history.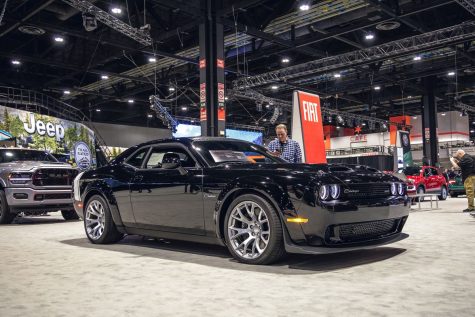 The black ghost is based off a 6.2 L Supercharged Hellcat Redeye, and pays homage to a legendary 1970's Dodge Challenger that used to dominate the streets of Detroit. Owned by a man named Godfrey Qualls, who was a Detroit motorcycle police officer at the time, the black '70 Challenger earned legendary status for showing up to stoplight drag races on Woodward Avenue and other local strips, and then disappearing into the night like an apparition. Dodge will only be manufacturing 300 of the Hellcat Redeyes in Pitch Black, with a faux leather roof vinyl which mimics the original look of the car. This specific challenger puts out about 807 hp to the crank which is over 10 extra hp compared to a regular Hellcat Redeye.
Below is a picture of Godfrey Qualls' 1970 Dodge Challenger. After Quall had passed away in 2016, he passed down the car to his son, who to this day still own the car. In 2020, the Black Ghost Challenger was inducted into the Historic Vehicle Association (HVA). A legendary muscle car to all, Dodge will pay tribute to Quall and his vehicle with this brand new special edition Black Ghost.