Love Is In The Air
What is "Valentine's Day"? To some, it might be the definition that takes us back to hundreds of years ago, when men celebrated fertility and sacrificed animals, that is if you're 300 years old. To others, Valentine's Day is a celebration of love, without the need for sacrificing animals.
During the holiday, we have the supposition and the tradition to gift things such as roses, chocolates, teddy bears, and just about anything that looks red or pink in stores. Some decide to go all out and spend hundreds of dollars, while others like to do more crafty things with a deeper meaning.
And of course, we cannot forget the cheesy romantic movies, songs, books, and poems that we see everywhere we go around this time. We are so accustomed to romanticizing these movies, not noticing our expectations are way beyond reach. Because deep down, we know no one would build us a house like in "The Notebook".
On the contrary, there are other couples, who are real, that have proven to us that love exists. Even here, at our very own Morton West campus, we can see young, recent, elderly, and mature couples, which we can use as an example of the real definition of love.
Julia Finnigan, one of our seniors at Morton West, and her boyfriend Christian have been together for three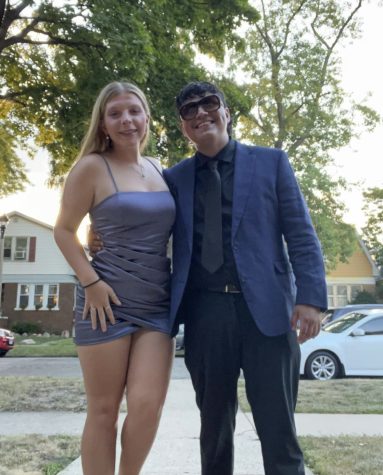 years. Julia and Christian met over Snapchat when he decided to post a story on how he had gotten turf inside his ear. Ironically, Julia then asked how such a thing could happen, and ever since then, they've been together. They met on September 6th of 2019 and started dating on September 10th of the same year. Although their relationship is healthy and very dedicated, they too, have run across conflicts that have caused issues. Family issues have been known in the relationship, but even after that, they both complement each other, spreading happiness to one another. I always wondered how they have been together for so long, so when I asked for Julia's love advice for us, she stated that people should not give up on their relationship when times get tough, and to always put 100% commitment and effort.
In my opinion, I believe that the second person I would look up to when it came to true love, would be the very own head of the English department, Mr. Rush. Mr. Rush and his wife, Margaret, have been married for nearly 10 year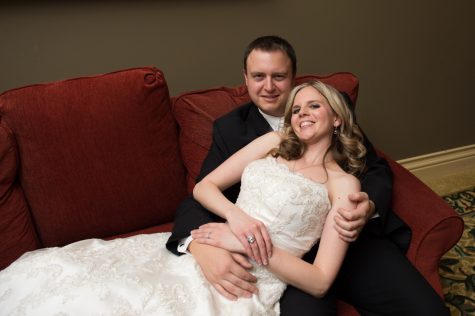 s now. They met in 2005 when he worked as a journalist and she worked in the advertising sales department. It was no surprise that as soon as he took an interest in her, Rush stole her business card and made a call. Now, ever since February 2005, they have been together. Although their relationship is older than some of us, Mr. Rush claims that when they first moved in together, being together and living together were very different. Sharing a lifestyle when not everyone is coordinated the same causes petty frustrations. Mr. Rush's love advice for us is to be vulnerable, put yourself out there, and be clear with others about what you're seeking and what your intentions are.
Although these are just two of the people I would look up to when it comes to true love, our expectations of meeting our next love should never be too high and out of reach. You may never know when you'll find your true love: you could be in your PJs at the grocery store. Valentine's Day is what you make it and what you want it to be, not what everyone else makes you believe. Valentine's Day can be just about anyone your parents, your lover, or even a friend.