Super Bowl Preview
The most exciting time of the 2022-2023 NFL season is coming upon us. We finally have our top 2 teams in the league, facing off in the Super Bowl! The 2 teams facing off are the NFC champions the Philadelphia Eagles and the AFC champions the Kansas City Chiefs. This Super Bowl is historic, and just in time for black history month. Both of these teams are being led by black quarterbacks at the helm, and this has never happened before. The Kelce brothers will be playing against each other. Jason Kelce, the Center for the Eagles and Travis Kelce, Patrick Mahomes' #1 Target for the Chiefs.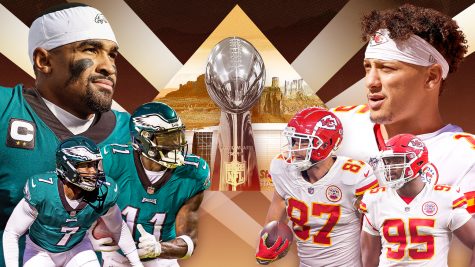 The Kansas Chiefs are entering the Super Bowl 16-3 but despite their record, 11 of their 16 games were only won by 1 touchdown or less, and some people weren't expecting them to actually make the super bowl entirely. Despite the doubt, they made it. In fact Patrick Mahomes' played the Conference Championship game on a sprained ankle and defeated the Bengals. Mahone's and the Chiefs being the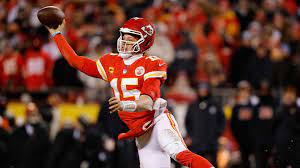 #1 rated offense, did not cruise through the Bengals. Only beating the Bengals 23-20, in a close game that was won in the final minutes.
The Philadelphia Eagles are also entering the super bowl 16-3. They played the #1 defense in the league Sunday, January 29th and embarrassed them. Philly and the 49ers would be tied early in 2nd quarter, but the Eagles would go on to score 24 unanswered points throughout the game. Those unanswered points would later lead to what looked like an easy win over the #1 defense. The final score of that game was 31-7 and the Eagles became NFC champions.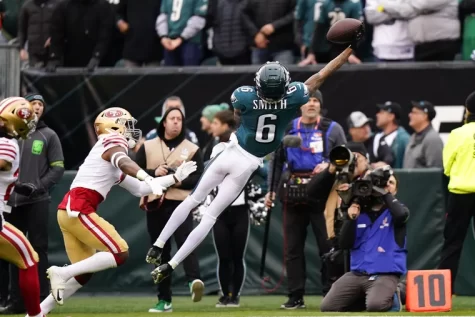 This should be an exciting/electrifying game. Two great quarterbacks leading two great offenses during black history month. This game will be a shootout and whoever can stop the other team the most, will come out victorious. Tune in February 12, 2023 and watch the best game of the NFL year!