Music fills Morton West's hallways
Returning this school year, Morton West engaged in a new hallway routine. Instead of hearing a minute bell between classes, hallways are full of music, from current hyped songs such as, "Bad Habits," by Steve Lacy all the way to early 2000 throwbacks such as One Direction.
Last year security personnel fought with many students to clear the crowded hallways in the very limited 5-minute passing period. In an attempt to fix the problem, the administration implemented playing 4-minutes of music, and the remaining 1 minute is silence filling the halls giving an indication for students to hurry to class.
There seems to be a trend amongst Morton West's students that the playing of music has made a difference in the flow of traffic. Diya Patel a Senior said. "I have noticed that when the music stops the hallways start to clear quickly. This is different from last year because students would still be crowding all around the hallway even when the one-minute bell would ring," Dyna Patel another Senior said, "The halls seem a lot less crowded and it makes it easier to get to class."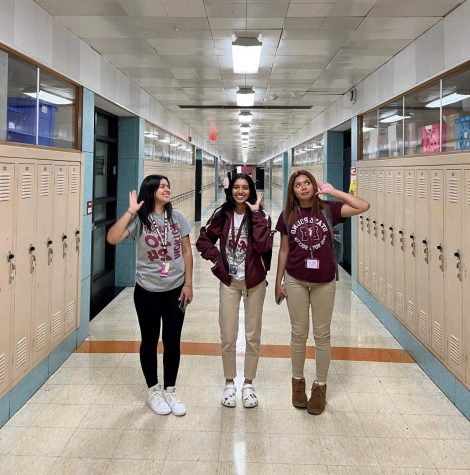 At Morton West, the songs that play over the intercom are selected by the administration. According to Ms. Kristy Cavanaugh, Morton West Principal, staff favorites are played on Monday, and the remaining student playlists are chosen by Cavanaugh's daughters. Having the principal's daughters pick songs allows for a more student-to-student song connection. Picking songs is more difficult due to school guidelines. Cavanaugh plans to include Morton's student leaders in the song choice process as well as a DJ who runs the music for a day. Overall, Cavanaugh is looking for more inclusion with students and plans to implement suggestions and opportunities for student input. 
With the song restrictions, the song choices cause much debate amongst those in the hallway.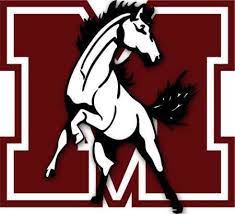 Genesis Munoz, Morton West Senior said, "I feel like they get a bit repetitive with some songs like that one Shakira song from Zootopia. I swear I hear that like 3 times a week. as long as I don't hear country music playing I don't really mind. I'm not the biggest fan of country. Either way, I have my Airpods blasting my own music."
Not all students feel the same way as Munoz. Patel said,  "I think the music choices are good! Some of the songs can be sad at times, but I think there's a good variety of songs that everyone knows which is nice. I specifically like how they play a lot of throwbacks because it always gives me a little nostalgia". Likewise, Salas states, "I like some of the music they play in the halls. I think it's because there is a lot of variety so a lot of people seem to enjoy it."
Regardless of the debate, administration and security see a huge impact on hallway clearance and will continue the new music in the years to come.