Louis Vuitton appoints Pharrell William as it's New Men's Creative Director
The American Musician, recorder producer, and designer Pharrell Williams has been named Louis Vuitton's men's creative director. The appointment made by the French Luxury Fashion House was effective immediately and Pharrell's first collection with Louis Vuitton will debut in June 2024 during Men's fashion week in Paris. In a statement from Louis Vuitton to announce the appointment of Pharrell Williams, the rapper was described as a "visionary whose creative universe expanded from music to art, and to fashion. The way in which he breaks boundaries across the world he explores aligns with Louis Vuitton's status as a cultural mansion, reinforcing its value of innovation. Pioneer spirit and entrepreneurship."
Pietro Beccaria, Louis Vuitton's chairman and CEO posted a statement on the Louis Vitton Instagram page stating,  "I am glad to welcome Pharrell back home, after our collaboration in 2004 and 2008 for Louis Vuitton, as our new Men's Creative Director. His creative vision beyond fashion undoubtedly leads Louis Vuitton towards a new and very exciting chapter." Williams began working on a collaboration in 2004 with Marc Jacobs for the "Millionaire" sunglasses. Williams collaborated in 2008 with Louis Vuitton, Marc Jacobs, and Japanese designer Nigo for a line of aviator-inspired sunglasses which were re-issued by Virgil Abloh in 2018.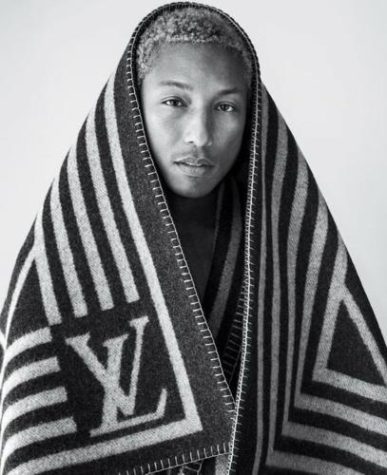 Pharrell Williams' career has been honored with 13 Grammy Awards, including 2004, 2014, and 2019 Producer of the Year, and ASCAP's Golden Note Award in 2012, but he is best known for his music career. His songs became very popular, especially with the younger audience. Lyla Arroyo, an upcoming student in fashion and design states "I recognize him from growing up really, I used to listen to his song a lot when I was younger. My favorite song from him were the songs "Lose Yourself to Dance and get lucky with Daft Punk." Williams received two Academy Award nominations for his original song "Happy" (Despicable Me 2) and in 2019, Williams received an Emmy nomination for his original song "Letter to My Godfather," for Netflix's Black Godfather about legendary music executive Clarence Avant. In 2020, Williams was inducted into the Songwriters Hall of Fame for his work as The Neptunes, but Williams also has many fashion credentials too, he co-founded the streetwear label Billionaire Boys Club in 2003 with fashion designer Nigo and has collaborated with a slew of luxury brands including Tiffany, Co. Moncler and Adidas. Louis Vuitton states; "However his appointment is a reflection of the luxury and streetwear sectors and hints at the direction LVMH wants to take the brand. Lyla Arroyo said "I feel that Louis Vuitton choosing Pharrell William as their new Men's creative director is a good idea, he was always been connected and known to the younger audience. So I think that he will bring good and new ideas to the men's clothing at Louis Vuitton."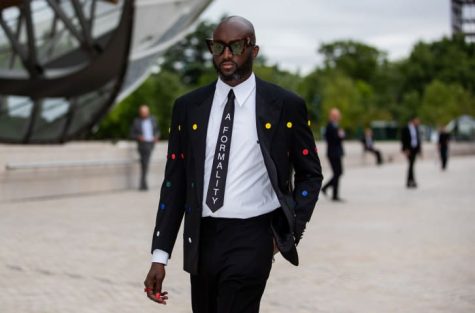 Now with Pharrell William being appointed as the Men's Creative director, he is now the second Black American designer to hold a position at a French luxury house after Virgil Abloh. Abloh made history when he was the first Black American designer to hold a head position at the French luxury house, being appointed in March 2018. Abloh who was hailed as a fashion maverick, was widely praised for widening Louis Vuitton's appeal. He had rebooted the idea of luxury by combining the worlds of hip-hop and hype culture, and in doing so attracting a more diverse and younger audience. But the visionary designer's unexpected passing sent shockwaves through the industry and beyond.  Abloh was diagnosed with cardiac angiosarcoma, a type of cancer, though he kept the diagnosis private. Virgil Abloh died on November 28, 2021, at the age of 41, in Chicago.