Spirit Week Ready to Reign for Fairytale Morton Homecoming
Adviser, Staff Writer
September 6, 2022
Homecoming is back with a bang at Morton West high school, as students will live their "happily ever after" with a collection of spirit-inspiring days and activities this week.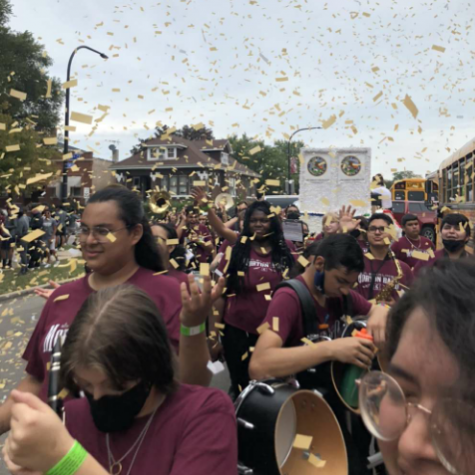 In addition to the dance at 7 pm Saturday and a host of fun activities – an assembly, Powderpuff games, and the Homecoming football and soccer games, to mention a few – Morton West will have a slate of themed dress-down days for the student body.
Here's the schedule for Homecoming week dress-downs:
Tuesday, Sept. 6: Sleeping Beauty Day (dress in pajamas). Sorry! No jeans.
Wednesday, Sept. 7:  Disney Day (dress as your favorite Disney character). Sorry! No jeans on this one, either.
Thursday, Sept. 8:  Tie-Dye Day (deck yourself out in Tie-Dye). Jeans are allowed! Yay!
Friday, Sept. 9:  Fairy Godparent Day (dress as grandma or grandpa). Jeans are allowed! Yay!
"I'd keep Pajama Day, for sure," said Senior Alfredo Garcia, who planned on donning a pair of gray sweatpants and a black sleeping shirt.
Garcia added that in the future, the school should consider adding Favorite Movie day, where students could wear shirts representing their favorite movie to school.
"Some of them are pretty cool, but some kind of lame," said. "But the lame ones aren't as bad as last year. In the future, maybe they could do a dress up as your favorite actor day," she said.