Top 10 Dessert Places in Illinois
Have a sweet tooth? Cakes, cupcakes, milkshakes, or whatever sweetness you're craving can be served to you if you go to these top 10 desert places to visit this summer!
10.) Mitsuwa, 100 E. Algonquin Rd., Arlington Heights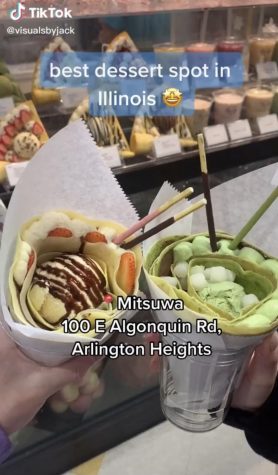 Located inside a Japanese grocery store in Arlington Heights, this mall shop can cook up from crepes, boba tea, smoothies, and sundaes. Not only are the deserts unique, the price is also pretty decent!
9.)BomboBar, 832 W. Randolph, Chicago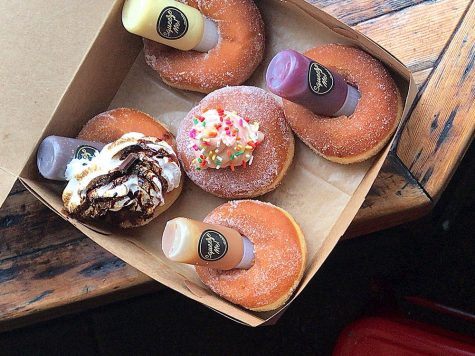 Craving a donut but not just any donut? Fruity pebbles? Strawberry Shortcake? BomboBar will certainly surprise you with their donut menu
which you can also customize!
8.) Sprinkles Cupcake ATM, 50 E. Walton, Chicago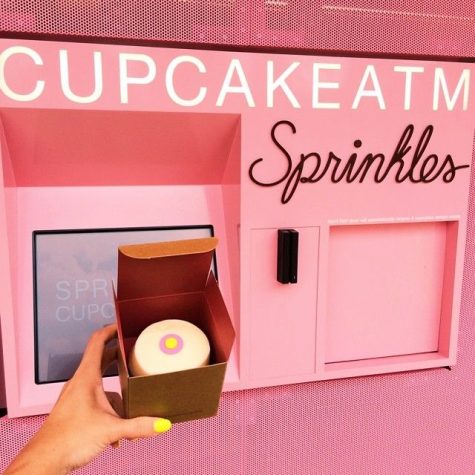 Going to an ATM, you expect to receive money but what if you receive cupcakes instead? Located in Downtown Chicago, Sprinkles Cupcakes has an ATM where you can get any cupcake flavor you're craving!
7.) Crumbl Cookies, 106 E. Golf Rd., Schaumburg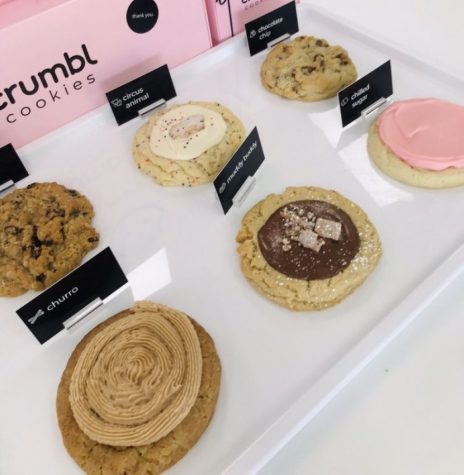 Craving a cookie, but tired of the basic chocolate chip flavor? Head on over to Crumbl Cookies, in Schaumburg, for many unique flavors like cosmic brownie, cinnamon swirl, chilled twix, or go basic with a chocolate chip cookie!
6.) Bearology, 16 E. Golf Rd, Schaumburg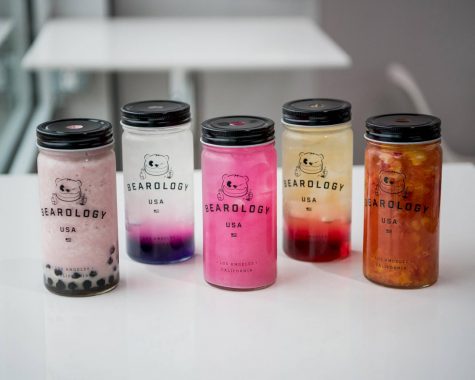 From boba, lemonade, milk tea, to iced teas. Bearology has it all! Not only do you get a wide selection of drinks, you also get to see your drink sparkle, if you get the lemonade, or be ombre with 2 different colors!
5.) Jojo's Shake Bar, 23 W. Hubbard St., Chicago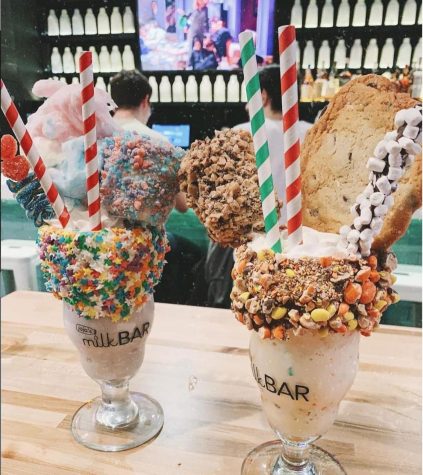 Craving a milkshake? This place will surprise you with your milkshake which can come with a slice of cake, a cookie, or an ice cream cone!
4.) Sweet Monster, 6604 Roosevelt Rd., Oak Park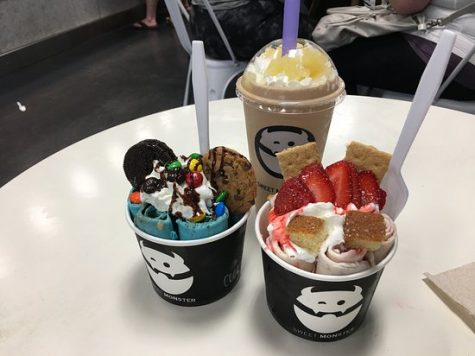 Located in Oak Park, they have all your boba needs but they also cater, rolled ice cream rolls that they make right in front of you. Who doesn't enjoy watching as their dessert gets made?
3.) Twisted Cookie, 7401 W. Madison, Forest Park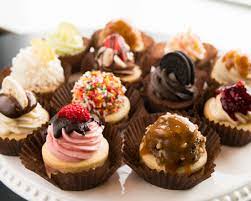 Have you ever tried a cupcake but made out of cookies? How about a cookie that is a cheesecake or a pie? This shop in Forest Park will blow your mind with their cookie selections from the basic chocolate chip to a chocolate chip cheesecake cookie!
2.) Xurro Churro Factory, 3755 W. Armitage, Chicago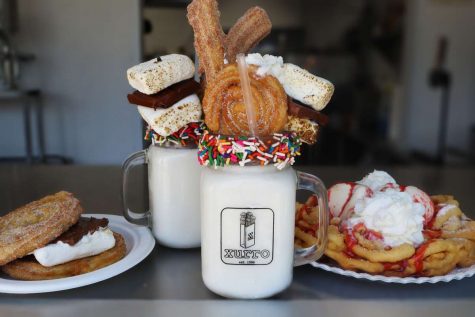 Craving a churro, or never tried a churro? This shop in Chicago can give you from a regular churro, to a strawberry or chocolate filled churro! Feeling extravagant? Try their churro ice cream sandwich!
1.)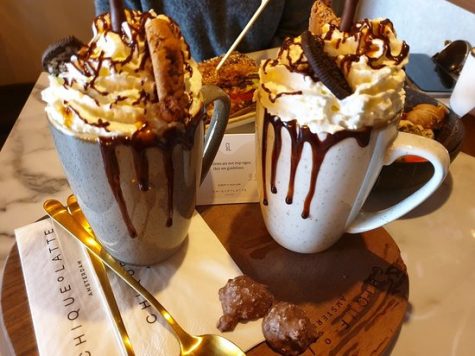 Chique-o-Latte, 2643 W. Milwaukee, Chicago
Craving a coffee to get some caffeine? Try Chique-o-Latte, their coffees will give you all the caffeine you need and satisfy your sweet tooth, with their toppings!