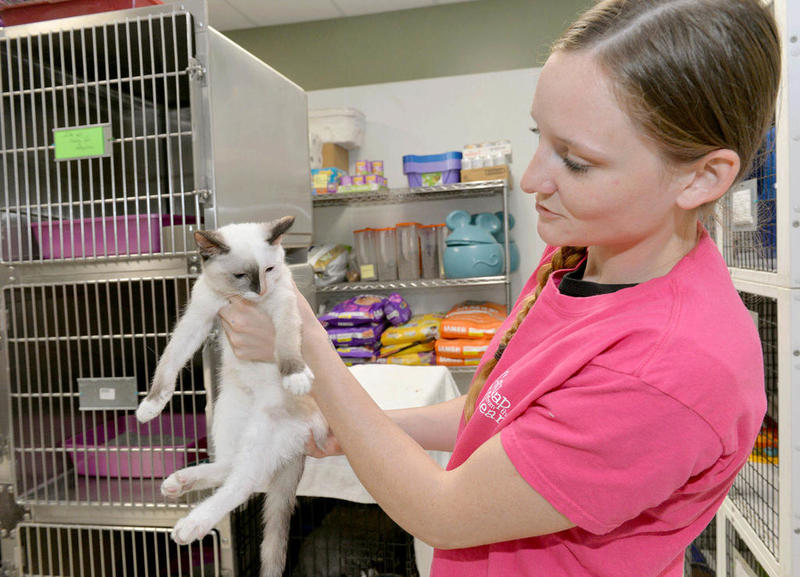 Pet shelters are thriving during this time of the pandemic. More people have been staying at home and there's been an increase in pet adoptions as more cats and dogs are finding homes in COVID-19.  That's good news for the cats and dogs as more families are adopting pets. Sales for dogs and cats are skyrocketing and it's thanks to COVID-19 for making this happen. There are still some pets waiting to be adopted, but the adoption rates are high right now, as some pets are also being surrendered to shelters during this time as well. 
According to Nina Bafundo from CatNap From The Heart, cats can be given up or surrendered for various reasons.  Bafundo says "Cats are given up for numerous reasons, allergies, moving, change in the household, behavior issues, financial issues, or stray cats found outside." CatNap From The Heart is located in Lagrange Park and specifically holds adoptions for cats, but occasionally they might have guinea pigs or rabbits up for adoption.
Bafundo also mentioned that there has been a huge increase in pet adoption during this pandemic. CatNap From The Heart does have pets available at PetSmart in Broadview too or you can visit them at their facility in La Grange Park. Right now they are doing window adoption due to COVID-19, as no one can come into the building. The window adoption is from 11 a.m.-3 p.m. when they are open on Tuesday, Wednesday, and Thursday from 12 p.m.-4 p.m., and Saturday from 10 a.m.-4 p.m. They are closed on Monday, Friday and Sunday. CatNap From the Heart is located at 1101 Beach Avenue La Grange Park Illinois, and they also accept cat-related donations and do accept cat surrenders. Adoption fees for kittens are $125 dollars and $100 dollars for adult cats.
Hobart Human Society in Hobart Indiana offers adoptions for cats as well as dogs. According to Danielle Harmston, a worker from Hobart Humane Society, agrees that there's been an increase in pet adoption recently. "Yeah, a lot of people have more time on their hands so, we've gotten a lot more adoptions." The Hobart Humane Society quarantines their strays for three days before they are placed up for adoption. An application for adoption must be filled out and an appointment must be made for potential adopters to visit the facility which is open every day from 11 a.m.-4 p.m, except for Sundays when they are open between 12-4 p.m.  Hobart Humane Society located at 2054 IN-30 in Hobart Indiana accepts donations such as wet food, dry food, treats, toys, bedding.  There are also several special programs that are available including the Pet Food Pantry, local dog training, and rescue groups. Hobart Humane Society's adoption fees are $125 dollars for kittens under six months and $ 90 for 6 months and older cats, medium to large breed dogs  $100, adult small breed dog 6 months and older are $200, and puppies 5 months and under are $300.