The Transition from COVID-19 Back to Normalcy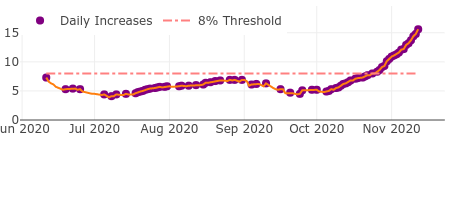 The thought of school from home was novel and exciting to Morton students just last year, but now with no end in sight for reopening the country, reality has dawned on all that are affected. Fatigue from remote learning from both teachers and students has many wondering, when will in person school start? The answer to this is apparent but not so helpful: when it's safe.
What is safe?
Safe is a relative term in the middle of a pandemic. Anthony Sanchez, Morton West's student school board representative, says, "Phase 4 is what we hope for."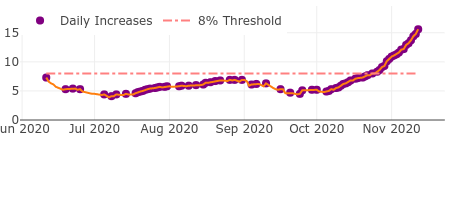 There are 5 in total, but the movement from phase to phase is fluid and can happen backward. Phase four allows for "Gatherings of 50 people or fewer are allowed, restaurants and bars reopen, travel resumes, childcare and schools reopen under guidance from the Illinois Department of Public Health." according to the Illinois Department of Public Health. Another layer of regulation is added to regions that experience a certain amount of sustained increase in positive case rate. These are called mitigations, they don't affect the phase of reopening but instead act to sustain the containment of Corona virus. Berwyn, Stickney and Lyons are all apart of Region 10 (Cook County minus the city of Chicago). Region 10 has recently met the criteria to trigger tier 2 resurgence mitigations further limiting bars & restaurants as well as limiting groups of ten or a max of 25 guests. As of November 13th Governor Pritzker has warned of an incoming Stay-at-home order which will reset the Phases of reopening.
When is the next step?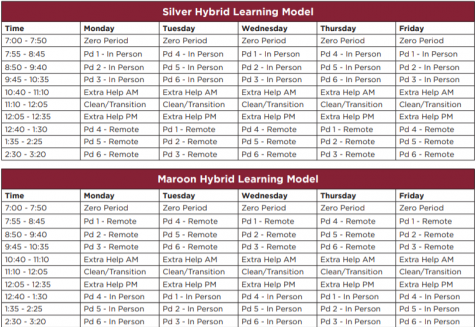 Students and Parents were given the option to participate in hybrid learning or continuing remote learning with a deadline of October 5th to respond. When asked how would Morton accommodate every student Anthony Sanchez responded with, "Rest assured we [the school] are not bringing back all students at a single time." Those that chose hybrid learning will most likely be split up into two groups: Maroon and Silver. The students assigned to Maroon will attend during the afternoon while the silver group will attend during the morning. When not physically at campus students are expected to attend class remotely. During the middle of the day the school gives ample time to account for the transportation and travelling needs for it's students. Much like everything else in life during Corona the situation and schedule is subject to change. Another idea that is being offered by the district is a every other day schedule or one that incorporates elements from both or a totally new one. The schedule would need to be carefully crafted to accommodate to parent/student needs such as having children at different schools that need to be accompanied home, Illinois Department of Public Health standards, and faculty needs. One thing is certain says Anthony Sanchez, "[We are] Not expecting to come back to school this semester." The school website states remote learning will last at least until December 4th.
Student reaction.
When asked for a reaction to the school potentially opening up, a senior named Angelo Guerrero, says, "I disapprove." When prodded further as to why (and being reminded his comments are being recorded) he elaborated, "Covid cases are surging and we live in a lower income area with a [dense] population. Unless we Saran Wrap every student that enters we can't prevent the contagion." With Corona being a pressing issue that everyone is well aware of, students are keeping up with the latest developments or at least partly aware of their environment. Being a particularly class conscious fellow, he continues, "Students at the lower end of Morton's income scale are also [going to] be unfairly affected." The school board and members of Morton West faculty remain committed to the safety of their students first and foremost, no matter there socioeconomic status of their student body. Saving lives and futures is the most important aspect of schooling currently and if the sacrificial lamb has to be a sense of normalcy, then so be it.