Chicago Fire Director Gives Pro Advice to Film and Theatre Students
NBC's popular show "Chicago Fire" had its cast and crew at Morton West to film a scene for an episode in their
upcoming ninth season. During this filming, the show's director, Reza Tabrizi, who has been in the film industry for thirteen years and with the Chicago Fire crew for eight of those years, answered questions and gave advice to film and theatre students who were invited to watch the filming.
"The scene we are filming today is an emotional scene between two characters and we needed the right atmosphere." Tabrizi said. "We have looked at a lot of schools, but your school (Morton West) has everything we were looking for, it had the right environment and atmosphere that we needed." Tabrizi said.
Tabrizi was asked about the process for filming the show.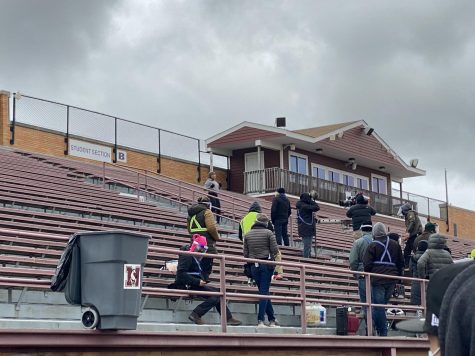 According to Tabrizi, the process for filming would take around eight days pre-covid, but because of covid, the process takes about ten days for filming. "The process for this scene is probably only going to take us two days." Tabrizi said.
Tabrizi made sure to make it a point to tell the students to not be afraid to go for certain jobs and look for knowledge wherever you can.
"Internships are important, you won't be getting payed, but in the end you'll always get a job from either what you learned or your time there" Tabrizi said. "There is a lot to learn from various genres of television, I've learned from watching many things, sports, cartoons, movies" Tabrizi said.
Tabrizi credited his team for where he was at in his career and how important it is to collaborate with others.
"Collaboration is key, everyone has their own ideas on how to improve on something and it is important to get those ideas" Tabrizi said.
Being able to watch the filming and talk to someone who has been in the industry for so long meant a lot to many of the students there.
Brianna Monarrez, a senior and four year theatre student, described the opportunity as exciting. "I felt really excited to have the opportunity to be exposed to a work environment that I am interested in pursuing in the future" Monarrez said.
Tabrizi's hospitality and advice was appreciated by the aspiring film and theatre students.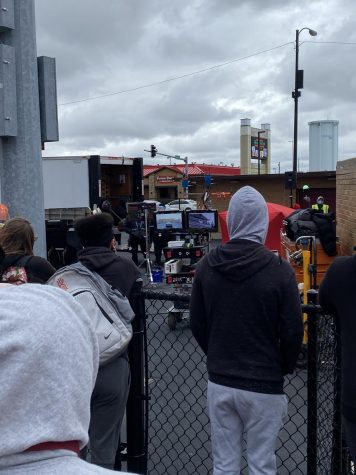 "He (Tabrizi) came over to our group frequently to explain what was going on and gave us multiple opportunities to ask questions to him and his assistant director" Monarrez said. "It was encouraging, there are so many sides to the film and acting community and I want to explore them all" Monarrez said.
Tabrizi's wisdom resonated with the group of students.
"He told our group he was actually an immigrant" Monarrez said. "When he said that, it made me realize that people from all sorts of backgrounds are involved in creating a wonderful show, it made me determined to achieve my goals because with hard work you can really accomplish a lot" Monarrez said.
This is not the first time a television show has filmed at Morton West. showtime's "The Chi" filmed at Morton last fall, but the school was renamed "Chicago North Side Academy" for the scene.
Chicago Fire's ninth season runs episodes every Wednesday at 8:00 PM.
About the Contributor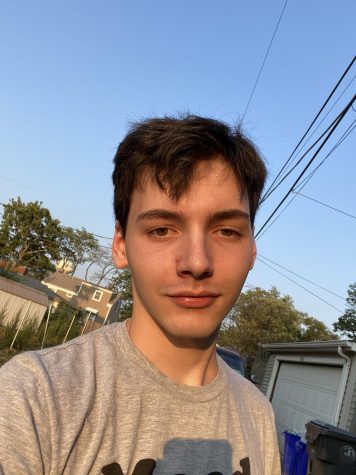 Gavin Swierk, Writer
Gavin Swierk, a senior, is a writer for The Sterling, the digital magazine of J.S. Morton West High School. After high school, he plans to attend college...