One club that always comes to mind when talking about school activities is Student Council. Mr. Rush is not only an AP Literature teacher, but he is also a Student Council co- advisor. Rush is known for being a laid back teacher and always has had good connections with his students. The Sterling wanted to learn more about Rush's involvement in Student Council.
Q: What is your favorite Student Council activity? Why?
A: The maintenance cookout over the summer.  Basically we host a cookout with a big grill for the maintenance crew because they work really hard here we want to show our appreciation. It's also a chance for the advisors and current member to get to know the new officers in the club.
Q: Describe your co-advisor, Mrs. Blackburn, in one word.
A: Outstanding
Q: Why do you think it is important for students to get involved in Student Council?
A: It is important to recognize kids for their academic and personal achievements; it is a reminder of the great things that happen here at school every day.
Q: What contributions has Student Council made for the students and school?
A: Student Council is responsible for continuing to develop a fun and positive school culture through hosting school-wide activities [such as Turnabout], fundraisers [such as the staff Chili-Cookoff], and volunteer opportunities.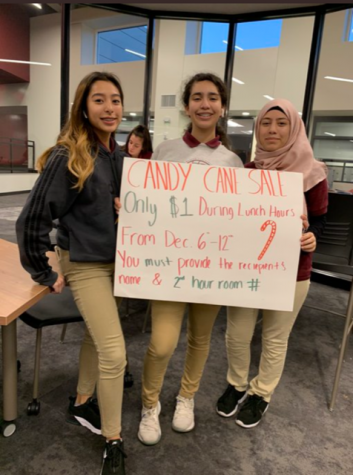 Q: How long does it take to plan a Student Council event?
A: A successful school wide event can take anywhere from 1 to 3 months to plan. We have to come up with a budget for the activity and plan and purchase supplies for the event. We also have to reserve school facilities, work with the maintenance department, advertise and market the event to the student body."
Q: Has Student Council partnered up with other clubs to host events together? Which clubs?
A: We've partnered with other clubs in the past. We've worked with Ecology Club on a series of small events around Arbor Day to increase awareness of the environmental impact of deforestation.
Q: Who is the president of Student Council?
A: Gloria Maldonado
Q: Why do you think it is important for students to have a say in the events that take place in the school?
A: The activities and events we host in the school should accurately reflect what students want, and the only way to know what students want is to listen to them.
Q: How many students are in Student Council?
A: About 50
Q: How often does Student Council meet?
A: General club meetings are once a week every Wednesday at 3:15 pm in the blue room in the freshman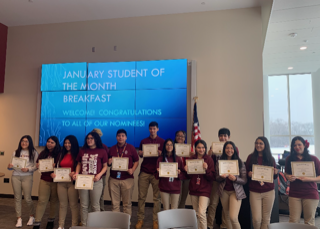 center; officers' meetings are Mondays after school at 3:15.
Q: How do you feel about the amount of money brought in from the fundraisers you plan?
A: I'm exceptionally pleased with the generosity and charitable nature of student, staff, and administration.
Q: Who runs the Student Council Instagram page?
A: SoCo President Gloria Maldonado