Día de los Muertos
Costumes and make-up adorned entertainers as a lively audience took it all in
On Wednesday, November 6th from 4:30 to 6:30, Morton West's Freshman Center hosted a presentation celebrating Día de los Muertos, or the Day of the Dead.
Many students attended the party, and performers clad in muertos make-up entertained the crowd.  Attendees were even invited to learn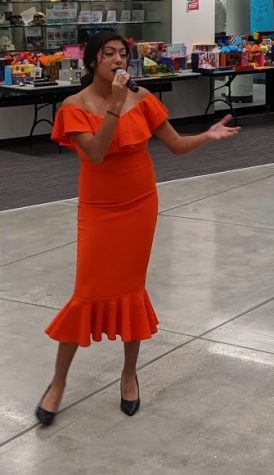 and demonstrate a variety of dances showcasing the spirited nature of this event.
Along with bi-literacy coach Ms. Reyes, who helped coordinate the event, Morton West's Spanish Department did a lot make the night come together.  The following teachers dedicated their time to ensure a memorable night:  Aimee Dayhoff; Jeremy Hunding; Sean Arana; Xiomara Guerrero; and Dulce Garcia. Parent Liason Mary Beth and some help with activities from NEIU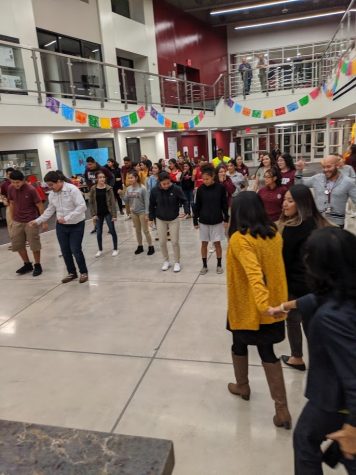 were also involved.  The dancing, singing and ceremonial displays were enjoyed by all.