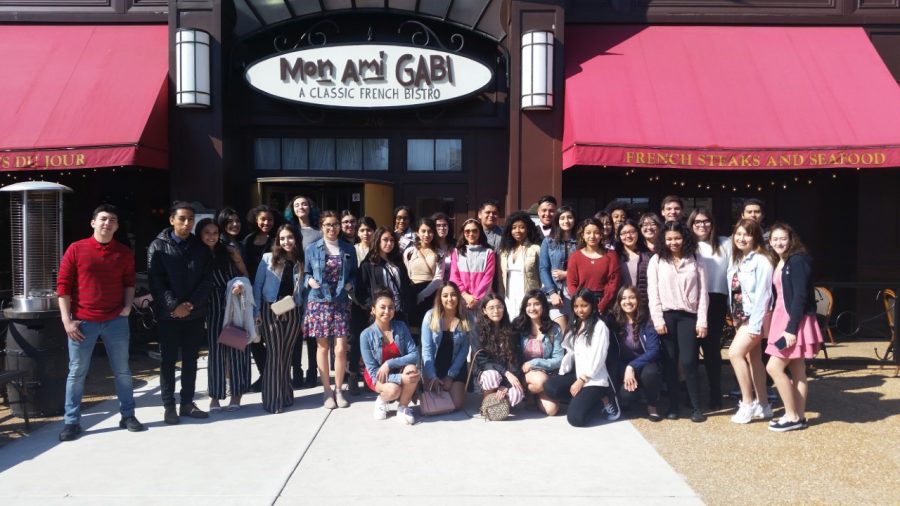 On April 26th from 9am to 3pm, foreign language students visited Oak Brook Mall where they went to Mon Ami Gabi to experience some of the best dishes in the world.  Additionally, students were able to walk around and shop in the afternoon after their meals.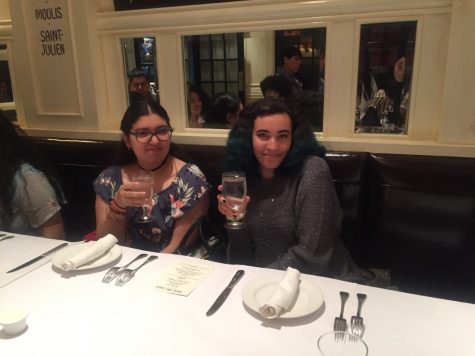 On the menu was an appetizer of baked goat cheese and wild escargot de Bourgogne, with most if not all of the students trying the snail delicacy for the very first time.  Salad Maison was then served, and entrees included seasonal vegetable quiche, steak classique with herbed butter, lemon chicken Paillard with lemon butter, and a rich dessert of chocolate mousse and profiterole.
Dining at a French restaurant helped these foreign language students to not only learn Francais, but also to embrace their culture.