Zuzel Garcia / Student Interview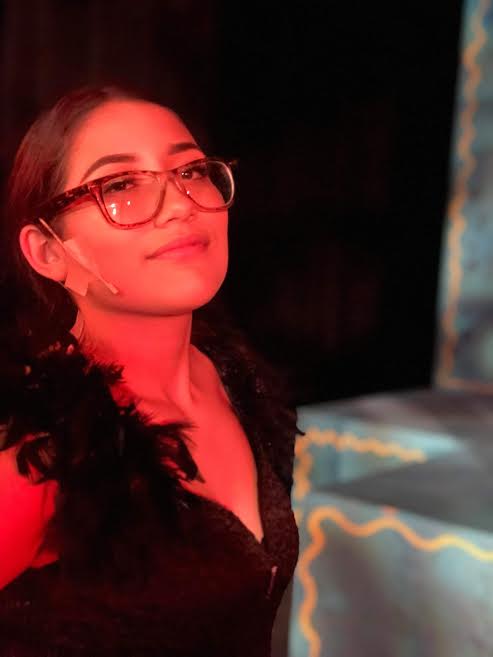 Evan McWhinnie
January 31, 2019
Zuzel Garcia is a junior at Morton East High School. You may catch her in her iconic trio of herself, Jesus and Briana backstage doing a production at East during theatre season, or coming to support her sisters at West during their theatre season. But anytime of the year, you'll probably see Zuzel involved in theatre to some degree as she's extremely passionate about it.
Question 1: How many shows have you been in?
Answer: I have been in 5 shows.
Question 2: Which was you favorite?
Answer: My favorite show to be in was Addams Family.
Question 3: What is your dream role?
Answer: If I could choose to play any role it would be Val from A Chorus Line.
Question 4: How many shows have you seen?
Answer: More than 10. I've lost count at this point.
Question 5: If there's one show you wanna do in your career, what is it?
Answer: Being about Latino heritage and culture, In the Heights is one show I definitely wanted to do.
Question 6: Which side of the stage do you prefer, on or back?
Answer: Personally I prefer being onstage.
Question 7: Who's  your acting role model?
Answer: I would say Meryl Streep
Question 8: Who inspired your interest in theater?
Answer: Nobody, really. I developed the interest on my own.
Question 9: Do you want to pursue it in college?
Answer: Yes, I would like to major in Musical Theater.
Question 10: Do you prefer small, more intimate casts or larger ensembles?
Answer: I prefer the comfort and connection in the smaller casts.
Question 11: Musicals or plays?
Answer: Musicals duh, more energy, more fun.
Question 12: Traditional or Contemporary?
Answer: The here and now.